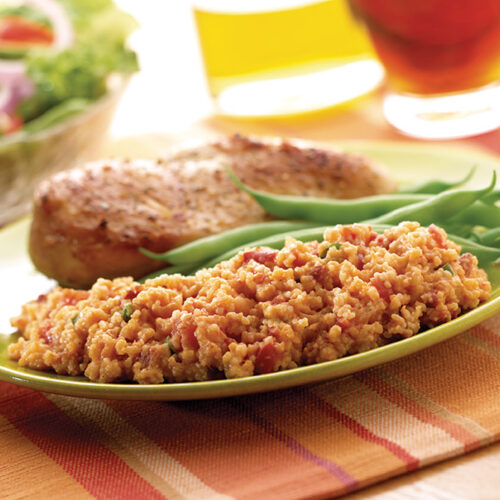 Salsa Grits
The delicious blend of bacon, salsa, cheese and grits will make this dish a family favorite.
COOK bacon in large skillet until crisp; remove bacon and allow drippings to cool slightly. Crumble bacon; set aside.

STIR broth into cooled drippings; bring to a boil over medium-high heat. Stir in salsa and grits. Bring to a boil; reduce heat to low. Cook, stirring occasionally, for 20 minutes. Stir in cheese and bacon. Cover and let stand 5 minutes or until cheese melts. Stir until blended.